How Much WooCommerce Costs to Run Your Online Store?
Date: 17-Dec-2021
At the moment, WooCommerce is one of the most popular and preferred e-commerce platforms. It's entirely free, open-source, and it offers complete control to the owner of the e-commerce store.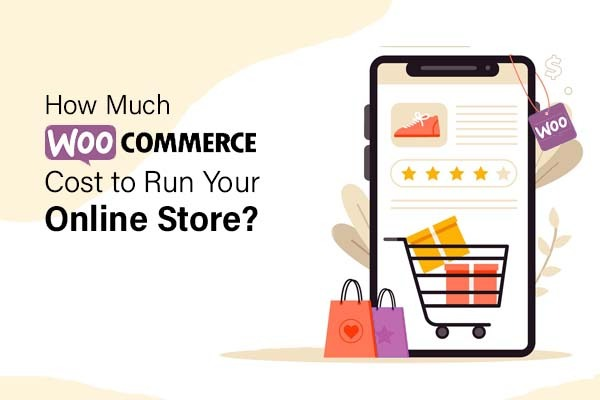 If you wish to build an online store, you should definitely consider using this particular e-commerce platform. With it, you can lay the foundation of your online store, build your online presence, and even create an omnichannel while doing everything within your power to display what you do and sell your products.
The expenses
You shouldn't get confused here! WooCommerce is indeed available for free, but it isn't anything more than a plugin for a website built using WordPress. After creating a site with WordPress, you can convert the same into an e-commerce market store.
In other words, you'll need WordPress to gain access to the fundamental functionalities you require to make a website work as it should. Besides, you may need a developer to create the website for you. To that end, you have to pay for professional WooCommerce development in India.
The types
It goes without saying that every e-commerce store will have its own unique requirements. As the owner of the business, it falls to you to identify what you need to launch your web store. It's one of the main reasons why one business owner pays more than another business owner while using WooCommerce. There are two types of expenses you have to bear when creating an e-commerce store using WooCommerce.
Essential – Essential costs, also called federally required costs, are the ones you must pay to fulfill your attempt to launch an e-commerce store that will be able to facilitate online purchases.
Option – Optional costs include non-compulsory expenses that you can choose to pay or avoid entirely. Just make sure you don't stick to the second option, especially if you don't want your site to be generic.
The essential costs
So, what are the essential costs of getting a WooCommerce website up and running?
1. Hosting and domain: As already mentioned above, WooCommerce is a plugin from WordPress. Understandably, you'll need the latter to initiate the former. To get WordPress ready, you'll have to purchase a hosting plan. Hosting services for WooCommerce platforms can cost as low as $2.75/month to as high as you can't even fathom. Domain name registration, on the other hand, can range between $12.49/year and $20/year.
2. Theme: The overall cost of developing an online store using WooCommerce will inevitably include the expenses associated with the themes offered by WordPress. Many themes from WordPress are available for free. However, if you choose them, your website may not look or feel different from another website that failed as soon as it started its business journey. If you expect your site to run and reel in business for your brand, you have to pick paid themes. The price of themes on WordPress ranges between $0 and $100.
3. Store management: Every business has to spend money on managing the store, and it isn't any different for e-commerce stores. For instance, you'll need to pay your shipping service provider. You'll also have to spend money on integrating payment gateways into your store.
Shipping charges differ from country to country and one service provider to another. However, it usually remains between $29 and $99. World-renowned payment gateways like Stripe and PayPal charge about 2.9% combined with $0.30 against every transaction.
4. Security: Thanks to the internet, folks have access to all kinds of information right now. For example, almost every individual out there knows that a website URL with "HTTPS" will be much more secure compared to another website that doesn't have it. If you don't want customers to leave your e-commerce store without buying something, you'll need this "HTTPS" in front of your URL.
Apart from that, you'll require SSL certifications to enhance the payment gateway's security standards even further. Based on the overall cost of the plugin, the security-related expenses of keeping a WooCommerce website secure range between $60 and $150.
5. Website maintenance: Websites need ongoing maintenance. Building a website isn't a one-time approach. No matter how many web developers you speak to, everyone will say the same thing. Constant maintenance and store optimization ensure that an e-commerce website maintains its mint condition for as long as you can run your business. WooCommerce website maintenance costs usually remain between $200 and $2,500.
6. Customizing the store: If you wish to add a touch of professionalism to your store, you'll need customization services offered by professional WooCommerce developers. In fact, you shouldn't hesitate to spend on this particular requirement. It should be part of your cost to build a website on WooCommerce. Usually, WooCommerce developers charge somewhere between $10 and $100 /hour.
Endnote
Other than the expenses described above, you'll need to pay for extensions to enhance your store, add marketing extensions, add dropshipping, subscription pricing, and many more aspects. This topic didn't even get into the optional expenses.
If you wish to learn more about the subject, you should start searching for WooCommerce web development companies operating in your country or abroad. The experts working there can provide you with further details on the subject.