What Makes Web Design Important For a Website?
Date: 21-Aug-2019
As one of the early web designing company in Delhi, we cannot emphasize it enough that attractive web design is important for every website on the internet. Mainly because an attractive design appeal to the eyes of the visitors. In recent years, search engines have also started to consider web design as one of the top-ranking factors.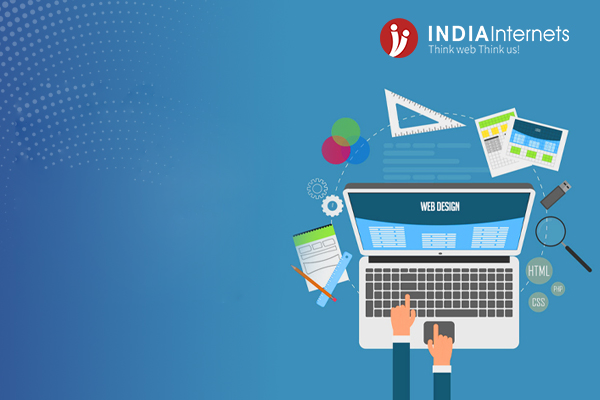 If someone gets just ten minutes to search for a product online, the chances are that he will quickly close the website if it does not seem interesting and will instead, spend more time on a website that is easy to read, navigate through, and has an attractive appeal. Over 80% of the users would want to spend more time on a website that has a friendly vibe and is easy to read and navigate.
There is a high probability that in today's internet-driven world, a user will want to know about your business/product through your website - your website will be the first point of contact between you and your prospective clients. It is usually where the user goes to find out more information about your business - what are your offerings, how are your ratings/reviews, and your testimonials, etc.
However, if your company has an outdated website that is poorly designed and is hard to navigate through, most of the users will not take more than a few seconds to leave your website and move on to the next.
If your website is experiencing a high bounce rate, you might need to get your website redesigned entirely.
If you are looking for more reasons to consider web design, read below-
1. A good web design makes a product understandable:
Having a business website, of course, you must be serving a purpose. Are you able to make your user clear about your purpose quickly when they land on your website's homepage? Or are they confused about the page's purpose?
Perfect web design will develop the website in such a manner that your visitors will be immediately aware of your purpose.
Tip: Always try to keep your main marketing message in front. The message should clearly communicate a problem that you solve for your clients.
2. Good web design makes a product useful:
Is your website able to make it clear to the visitor about the value that your products/services can give? Or is it just a list of products and services with a list of features and a price tag without a description of how will it cater to the needs of the customer?
If no, then you should consider web design because good quality content forms one of the main important elements of web design.
3. Good web design is important for aesthetics:
The aesthetic quality of the website is important as it shows how useful and crucial the products displayed are. The aesthetic feel of a website gives out a good vibe to the visitors and they feel attracted towards it - this way, they like to spend more time on the website thus reducing the bounce rate.
If your website lacks the aesthetic feel, then it is highly recommended for you to consider web designing immediately.
Now that you are convinced that you need website designing services, here are the key points that you should consider while hiring a professional web design company in Noida:
1. Navigation: It becomes extra important when your website has many pages. A website's navigation includes a well-designed navigation bar or a menu that shows the list of different web pages with their names in an organized format. When the website's navigation is well-developed, the visitor can easily explore and make sense of your website.
2. Visual Elements & Content: It includes the choice of font, its size, the videos and images element on the website, the use of color, etc. These graphic elements should be in proper alignment with your company's message and purpose. Generally, the readers tend to remember that message which is concise and can be related to.
However, make sure to not to overdo these elements or else it can ruin the web site's feel and may lead to visual clutter. Always remember that the website should be simple, attractive, and aesthetic.
3. Brand Uniformity: Your brand name and its logo help you differentiate from your competitors. If your business has a logo that is palced on all the materials, then the logo should also be integrated into the website design for the sake of consistency. It is important to keep your brand's identifiers uniform across all mediums so that your prospects do not feel confused or unsure of your services.
4. Engagement: The appearance and the look of the website matter the most to its visitors. If your website fails to appeal to the users, they wouldn't want to engage with it.
5. SEO: Web design becomes important from the SEO's point of view. A good website design integrates the SEO elements like relevant keywords in the content and HTML text. When the search engines like Google, Bing, Yahoo crawl into your website through these relevant keywords, it results in higher search engine rankings.
Now that you know about the various elements your web design company Noida should incorporate, here is the various type of open source web designing services you can choose from as per the requirements of your website:
1. Custom Website Design
2. Responsive Website Design
3. Corporate Website Design
4. WordPress Website Design
5. Mobile Web Development
With the help of the best website designing services in Noida, you can ensure a good and appealing website design that is surely going to help your business grow.
Are you still not properly convinced about why do you need a good web design for your website? Contact us now.