Latest Google Ads News: Google Optimization Score Will Now Include Display Campaign Metrics
Date: 05-Dec-2019
Google is now including dsiplay campaigns as a new element in evaluating Google Ads optimization score for search, display, and shopping ads.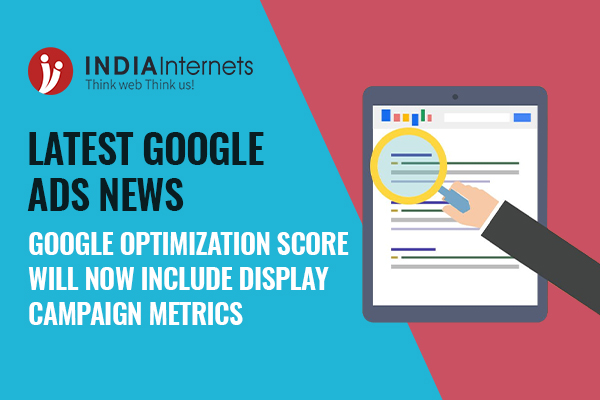 The optimization score ranges from 0%-100%, where 100% means that the campaign is compeletely optimized according to Google's recommendations and it cannot be further optimized.
The main purpose of Google Optimization Score is to help marketers determine any further opportunities for improvement in their campaigns.
Google notes that the recommendations for its display campaigns are unique that'll help you create an ad campiagn with an improved success rate.
These unique recommendations could include elements like using targeting expansion, creating smart display campaigns, and responsive display ads.
This being said, this new addition to Googl Ads optimization score will increase the competition level in the online market across industries. Therefore, to cut through the noise and get the attention of your audience, you need to act quick and begin crafting new ad campaigns considering display campaign metrics.
Get the best search engine marketing services to quickly execute optimized Google Ads.