When Does Your Website Need a Redesign?
Date: 20-May-2020
Today, your website is more than a catalog of your products and services. Instead, it is a 24x7 sales representative that brings in quality leads and conversions for your business.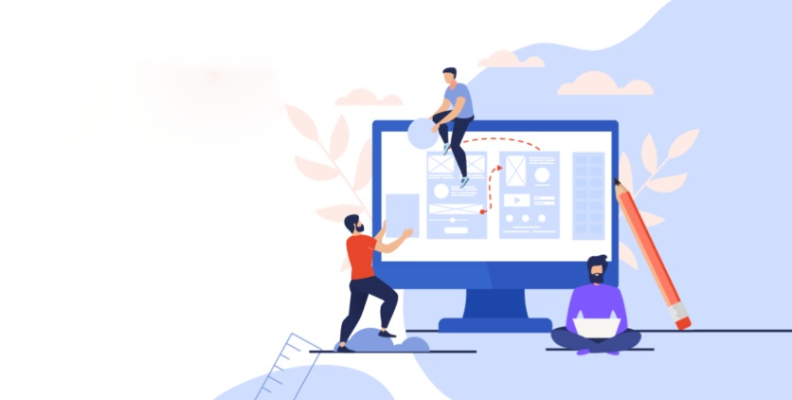 Today, your website is more than a catalog of your products and services. Instead, it is a 24x7 sales representative that brings in quality leads and conversions for your business. As a business owner, you need to make your 'this' sales representative (your website) fully equipped with all the information and branding material that it might need to attract, retain, and convert your site visitors.
A business website goes beyond a typical display of products and services. Instead, it should be informative, user-friendly, and personify your brand's mission and vision statement. It should be up to date with the current website trends and user expectations, or visitors will be quick to abandon your site to move on to the next one, hurting your SEO rankings and overall online presence.
With hundreds of website designers and developers within your reach, you must hire only the best website design company in Delhi after studying their track record.
If your website is not receiving much traction and is not bringing in enough leads and conversions for your business, you must consider making your website undergo a website redesign.
In this article, we will discuss the following issues that might be slowing down your website 's success -
1. Outdated website
2. Cutthroat competition
3. Complicated website structure
4. Visitors don't convert into clients
Let's get started!
1. Outdated website
New website design trends roll out a lot every year. However, this doesn't mean that you necessarily have to keep up with every modern design trend. Your focus should be on how your target audience behaves, and what will work for them. Ultimately, if you continue to aim to improve user experience, your site will never run out of fashion.
Currently, too many looping gifs, flashy animations, and no mobile responsive design can shoot up your bounce rate, reducing your search result ranking.
If your website was initially built on a template, it is time to customize the template and opt for a redesign.
2. Cutthroat competition
If you're wondering why your competitors are receiving all the success from their online efforts, you might want to consider a website redesign despite your investing in similar efforts. The first step you must take is to keep an eye on your competitor's website. Please take note of all the changes that they are indulging in to improve their website and user experience. Determine what your business needs and how you can make it more engaging to your prospective customers.
Website design plays a crucial role in determining your search rankings. If your competitors are succeeding in improving their website quality score and user experience while you fail to do so, they will likely outrank you in the search results.
3. Complicated website structure
How your audience perceives your website or online brand is crucial to your overall success. Today, you want your website to convey your message to your customer. Be it a service or a product, users tend to purchase products/services after they likely visit your website and see if they're first.
A website should give a positive vibe and leave an impression on your customers that your site can help them find a solution. Your site should be structured so that the customers can find what they are looking for in the minimum possible clicks. They must be able to figure out what they are supposed to do once they are on your website - this can be done by adding relevant and sensible CTA like "subscribe," "download pdf," a contact form for details, and more.
4. Visitors don't convert into clients
According to a study, online customers don't spend more than 30 seconds on a website. This gives you little to no time to make your visitors retain your site. Therefore, your site must have all the essential information on the above-the-fold area of your site so that the visitors are not forced to scroll up and down the page in search of the information they are looking for. If your website is fresh and conveys a clear message to your customers, your site will start ranking on the first page of the organic search results.
If your website fails to bring in more conversions, then it is time for a website redesign.
Today, a website that regulates various screen sizes and resolutions has sufficient information, proper CTA, well-structured, and appealing visual design wins. If you think your site requires q website redesign, you would want to contact a website designing company in Delhi India that is an expert in delivering the trending web designing services.