Travel Website Development Company – How to Choose the Right One
Date: 14-Sep-2021
The world doesn't have a shortage of attractive destinations to offer to travel fanatics. Also, due to the ever-increasing popularity of the internet, almost every piece of information concerning every tourism location in the world is available there. Besides, people are also turning to the internet to book tickets, reserve hotel rooms, and contact travel agents these days.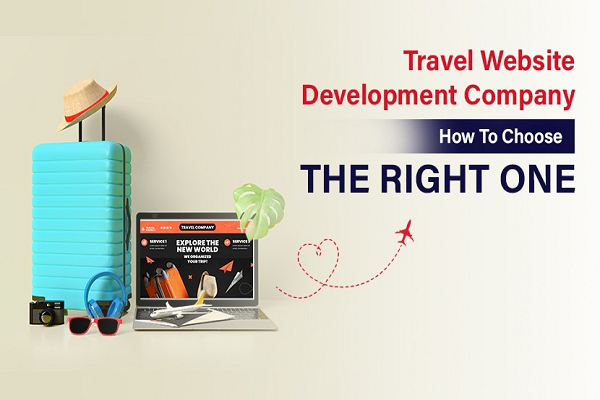 So, if you own a tourism agency, you'll inevitably benefit from a website for your business. Now, building a website means you need the services of a website development agency. Not every organization you come across will be suitable for your business, but if you stick to the guidelines described below, you'll surely find the right one.
1. Your requirements: It goes without saying that the tourism industry is massive. Maybe your business helps people book hotels or maybe you're all about providing transportation services. Perhaps you work as a tour guide. Regardless of what you do, your website has to exclusively highlight the services you offer. Naturally, you must seek out and work with a travel website development company that can fulfill this requirement.
2. Tourism products: The best web development agencies have experience working with all the products tourism companies provide. Developers working on online platforms for travel companies are perfectly aware of the procedures of integrating travel websites with the most recognized APIs, such as Mystifly, Galileo GDS, Amadeus, etc.
3. Budget adherence: Your budget always has a crucial role to play in such projects. It will determine the features your website will have and how much you must pay for them. Understandably, you need to shake hands with a web development firm that'll clarify the development costs beforehand. You should also find out how much they'll charge for every feature they develop. In-depth research will disclose the current market rates to you.
4. Maintaining deadlines: You can expect the ability to maintain strict deadlines only when you hire the most experienced Travel Portal development company in India. These agencies earn the trust of clients due to their punctuality. As a travel agent hoping to get your business online, you must communicate with your service provider continuously during the entire development period of the project. Usually, it takes around two weeks for experienced web development agencies to finish such projects. For more technical projects, they may need around one or one and a half months.
5. Content and keywords: Attractive content defines a travel website. It should contain tourism-related information presented in the most eye-catchy way possible. While you can always choose to publish written content yourself, you'll need a web development agency with a proper understanding of SEO for travel industry. They'll provide you with keywords that you'll include in your articles and blogs. Those keywords will ensure your content pops up on search engines whenever someone searches for information regarding a specific destination, hotels, tour guides, tourism companies, etc.
Conclusion
In the end, remember to go through the portfolio of the website development agency. It'll give you an idea about the proficiency of the organization in developing websites similar to yours.
​