Slow Speed Badge: Google Chrome May Warn Netizens of Websites with Slow Speed
Date: 12-Nov-2019
What every digital marketer collectively fears is Google's frequent updates that are likely to have huge impacts on the websites and their search engine rankings.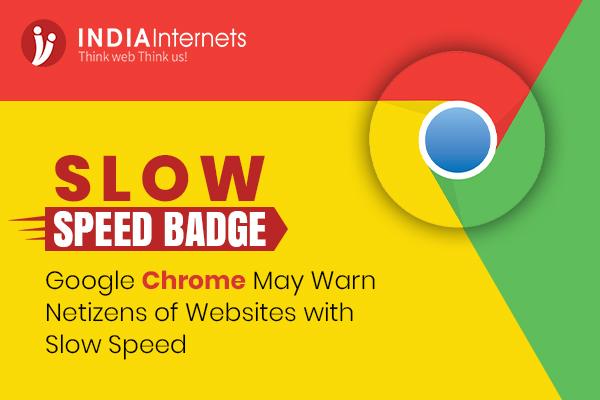 Recently, Google announced a plan to give a slow speed badge to the sites that take time in loading. While the main motive behind this possible update is to reward fast websites, this update can create ripples for millions of websites.
PURPOSE:
Google says that the main objective of introducing badging is to reward those websites that have a quick load time and warn the online users about the slow sites, thus improving user experience.
Google wants to warn the users about the websites that are slow before they even click a link.
If this is the case, the users will abandon the slow loading website and move on to a faster loading site. This way, the slow website will suffer even more consequences like an increased bounce rate.
IS THE UPDATE OUT YET?
Google's Chrome Speed Badge is still a work in progress.
According to Google's spokesperson, "This may take several forms, and we plan to experiment with different options, to determine which provides the most value to our users."
Not just a badge for load speed time, but Google is also aiming at introducing other performance badges. However, Google did not elaborate much on other badges.
Google said, "Our long-term goal is to define badging for high-quality experiences, which may include signals beyond just speed."
CONCLUSION
After Google's announcement, the importance of page speed doubled. Even though it is still to be determined how Chrome will execute this new update, one sure thing is that Google is committed to enhancing user-experience in every possible way.
Thus, in the near future, webmasters with a slow loading website may experience more pressure to survive among the sites that are acing the load speed and user experience.