SEO 2020: 5 Tips For Quality Backlinks
Date: 07-Jul-2020
Imagine that you have spent months building a backlink profile, but you are still nowhere to be seen in the search results.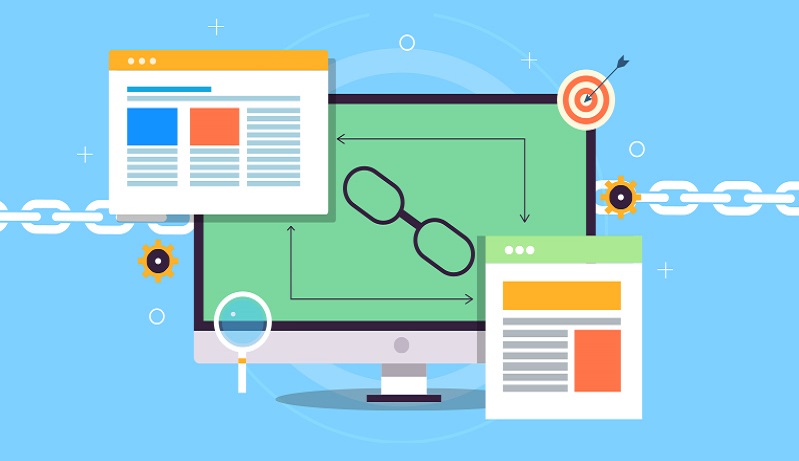 Imagine that you have spent months building a backlink profile, but you are still nowhere to be seen in the search results.
How would you feel?
Bad, right?
While creating backlinks, the foremost thing to understand is the difference between creating backlinks and creating QUALITY backlinks.
You can have backlinks from various sources, and it's best to dissect them now and again because there are high chances that some of them probably won't be as qualitative as they were a couple of years prior.
If your website's domain is old, you must have definitely accumulated backlinks that are not precisely worthy.
This is you must plan your backlink strategy and modify it as and when needed. This way, you will save your site from low value and quality links.
5 Ways To Identify Poor Links
To make sure that your backlinking strategy is healthy at all times, you must consider taking the following measures -
Check Domain Authority
Optimized Anchor Texts
Identify Referring Domains
In-Depth Backlink Analysis
Social Share Magnitude
Let's begin!
1. Check Domain Authority
The higher the domain authority (DA) of the backlinking website, the better it is for the rankings of your website. In case you have a large site like an eCommerce store, it is critical to have a balance of backlinks that have high and no influence. That implies it is OK to have fewer websites that are exceptionally legitimate than those which have no impact. The circumstance can fluctuate in case you have a smaller site with less number of backlinks. Although in the long run, both PA and DA are significant.
Although, you must also keep an eye for the Link Influence, which gives you a general idea about the quality and authority of the website that you are linking to. Even though page authority is something you should check, domain authority holds more significance.
2. Optimized Anchor Text
Another tip to ensure the quality of the backlinks for your website is to verify the anchor texts.
To understand these anchors better, here is an example - Puma (brand anchor text), sports shoes (commercial anchor text).
There is another type of anchor text that you should not use.
Here is an example of such texts -
"Best running shoes over 50 years. Free quotes. Contact us now".
You should target primary and secondary keywords and their variations to put the anchor text on.
You should pay attention to your content marketing strategy to produce excellent, quality content. This way, you would be naturally improving the anchor links. Talking about the internal links on your website, optimize these links too. This is because the quality of internal linking on your website is as essential as your backlinking structure.
3. Identify Referring Domains
In theory, an extensive website means a large number of backlinks. However, let's be real. This is a reality too. You must identify as many referring domains that you can, a tip that you must not avoid. Procuring a couple of links from various referring domains will support your positioning in indexed lists or search results more than acquiring numerous links from a single referring domain. Also, the higher the quantity of backlinks (from all the more connecting root areas), the higher the opportunity to improve your rankings.
You can utilize different backlink and SEO tools to get a clear picture of the quality and health of those links and your website. Consolidating diverse online tools and SEO software can be the ideal decision, especially if your website is large with a vast number of backlinks.
4. In-Depth Backlink Analysis
If you are looking to maintain the quality of the backlink, you must conduct an on-page analysis for each link. You have to audit each page that is linking to your site utilizing the following rules/measurements:
how does the link show up on the page naturally - A natural or unnatural link.
The position of the link - is it above the fold, in the body or in the footer?
Is it a text or an image that is linked to it, or is it a redirect link?
interface status: live or lost
What type of page is the link on? Blog post? Video widget? Article? Group of links?
Is the link placed in content or the group of links?
Whether or not it is a homepage link
Does the page have an HTTP or HTTPs?
It is always an excellent choice to use several SEO tools to find out the metrics and guidelines that are mentioned above.
5. Social Share Magnitude
Examine backlinks' quality by following how they are accepted on social media platforms. This means if the page where you have backlinks is shared in social media, receives engagement by the audience there, and if it has an overall reputed image. The two of the significant social metrics are the social shares and engagement rates. The clients who acknowledge and share links could become a follower of your website as well, bringing more views to your site. If you have such links, make sure to protect them at all costs.
Social shares mean directing people to your site. Social share magnitudes of the websites you have links on can improve quality traffic to your site and can result in a high conversion rate.
FINAL WORDS
For a complete backlink examination, I suggest you consider the SEO tips that I have mentioned above. You should analyze backlinks beginning by identifying as many referring domains as possible utilizing different backlinks data tools, analyzing domain authority, anchor texts, ensuring that backlinks look natural, and follow their social significance. You could likewise perceive what number of dofollow joins you have in the aggregate sum of backlinks. It is a great idea to have a greater level of nofollow links than dofollow links because this is how the links will seem more natural. Make a point to remember this for your online marketing.
India Internets is an SEO company in Delhi that offers a wide range of best SEO services in Delhi. If you are looking for white-hat, trending SEO practices, India Internets is the place to be.