How To Select An E-Commerce Website Development Company
Date: 22-Jan-2021
Buying products over the internet is now a common phenomenon. After the outbreak of the coronavirus, it's now a norm.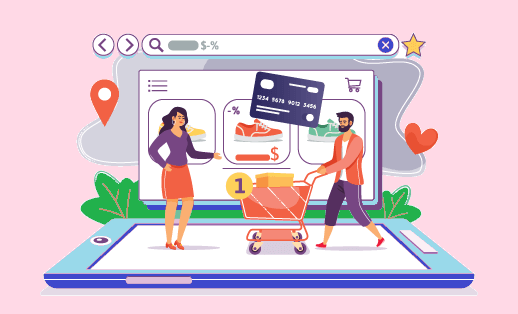 Buying products over the internet is now a common phenomenon. After the outbreak of the coronavirus, it's now a norm. With the ever-increasing demand for more online stores, many providers of E-commerce Website Design in India popped up everywhere. Naturally, it's going to be challenging for you to choose the best one. However, if you stick to the following guidelines, it will get easier.
1. The portfolio: The first thing to check in a development agency is its portfolio. By going through a collection of the projects they handled in the past, you'll know what they are capable of. You may also find out whether they can manage your project or not.
2. The development process: Now, you must ascertain how they will approach your project. The best agencies won't hesitate to share the strategies they will employ. They should also feed you with information on every step regarding how they implement various tactics in every phase of the development.
3. Experience: This one is a no-brainer because you will, of course, look for the most experienced development agencies. You need a company with profound knowledge in UI, UX, web design, and development. They should help you understand how they will work on your project while incorporating your preferences and requirements.
4. Communication: The development agency you choose should communicate with you frequently through an appropriate channel. They should combine emails, phone calls, project management systems, and video calling platforms to remain in touch with you, especially if you're going to outsource the task to a foreign company.
5. Policies regarding payment: Finally, you need to know the pricing policies they have in place. Don't forget to disclose your budget to the team. You should ask them about any hidden clauses or agreements and third-party charges. These things often lead to increased expenses. Naturally, maintaining transparency from the beginning is mandatory.
Final words
As you can see, there's a lot for you to do before you can delegate the task to an E-Commerce Website Development Company in Delhi. You must select a service provider that fulfills the fundamental requirements of your project while adhering to the budget. There's no need to be in a hurry. You should pick three to four different companies and compare them before finalizing your decision.