How Much Does it Cost to Create a Website for Business
Date: 26-Oct-2021
Have you been thinking about creating a website for your business? It's an excellent decision. Now that you're ready to go down this road, you must be thinking about how much you have to spend.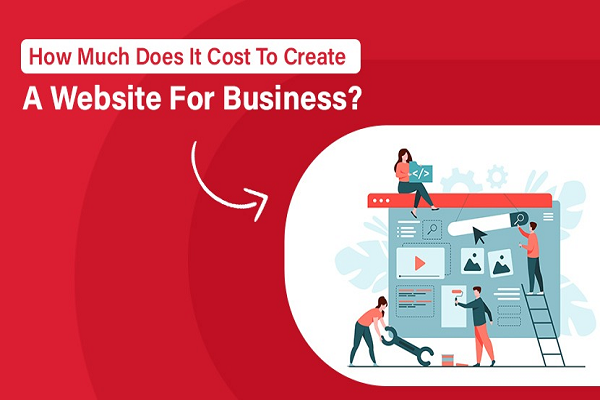 If that's the case, then you're in the right place. This topic will tell you a bit about the expenses associated with building a website.
Reasons to create
While you're already willing to create a website for your business, it's better for you to understand why it's beneficial for your company.
More than five hundred and sixty million folks in India use the internet. Using the web as a platform for selling your products and/or services will increase your leads, visitors, prospective customers, and regular customers.
In a nation with a population density of over 1.3 billion, only five million businesses have managed to register their respective domains.
More than sixty-two percent of small business owners believe that a website can augment the credibility of their companies.
The requirements and costs
There was a time when building a website for business purposes was simply a luxury. Today, it's a necessity. Now, if you wish to understand what goes into the website making cost in India, you must first take a look at the requirements of building one.
1. Domain: The first thing you need is a domain. You can get one from just about any of the agencies selling domains, such as BlueHost, GoDaddy, etc.
2. Hosting: Your next requirement is hosting. After registering your domain, you'll need hosting services for your website. It's the only way to ascertain your site finds its place among all the others existing in the massive world of the web.
3. Themes and plugins: You're going to need a content management system or CMS, and the best one currently available is WordPress. To most web developers, it's an obvious choice. Of course, you can always choose something else. The CMS of your choice will give you the themes and plugins you need for your website.
4. Maintenance: Just creating and launching a website won't be enough. It'll need ongoing maintenance to ensure it keeps functioning as it should. You won't have to pay anything extra for it if you consider buying web design packages in India from one of the best web development agencies.
5. Content writing services: As soon as the website is ready, you'll want to present it in front of visitors and customers. However, you'll need content to represent your company, the products you sell, and the services you offer. Content writers can prepare content for you.
6. Responsive design: As seventy to eighty percent of people rely on their smartphones and tablets to access the internet, you'll need your website to work on screens smaller than that of a laptop or desktop. You can achieve this ability by opting for responsive web design services.
The expenses
In the end, it's time to mention the actual cost of developing a website. Just remember that the website designing cost can differ from one service provider to another. If you're going to build an e-commerce platform, you have to spend anywhere between INR 25,000 and 1,00,000. Educational websites, on the other hand, should be available between INR 15,000 and 25,000. Corporate websites cost a bit more than educational websites. You'll have to spend about INR 15,000 to 30,000.
Marketing costs
Once the website is ready, you'll need to turn your attention towards digital marketing. PPC marketing, for instance, will cost you anywhere between INR 8,000 and 25,000. SEO services should be available for INR 10,000 or 30,000 on the upper end. For social media marketing, you'll have to spend about INR 10,000 to 30,000.
Endnote
Now that you have a basic understanding of the costs associated with web development, you should begin searching for web development service providers and setting up your budget.