Facebook Marketing Tips: Facebook Marketing Ideas for Small Businesses in 2022
Date: 25-Aug-2022
Social media channels are some of the most popular platforms which engage millions of users from different parts of the world. This is one of the basic reasons why commercial experts of recent times are concentrating on online marketing techniques which are woven around social media networks like Facebook.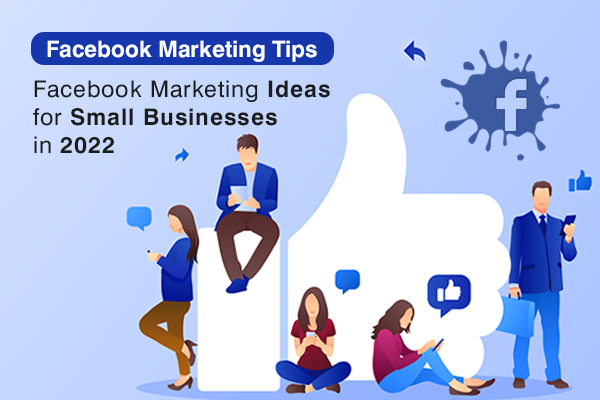 Since Facebook is probably the most popular social media platform, commercial organizations are trying their level best to work out some of the best digital marketing approaches around it. In this discussion, we will take and look at the leading Facebook marketing ideas which can be used by small businesses in the year 2022.
Talk to your customers
If you have a list of probable target customers with yourself with their email ids you can easily send them a template where they must point out the social media network they most popularly use. Include the option of Facebook in this context so that you can get to know the percentage of your customers who indulges in Facebook.
Consult professional
Facebook marketing is one of the most professional strategy-making functions which can bring about many benefits for any commercial organization. It must combine adequate technical features and creative uniqueness so that it can attract the desired or target customer segment's attention. This is one of the approaches which have become really popular with commercial organizations of various scales.
Particularly for the smaller businesses that are short on capital flow Facebook marketing can prove to be really effective. As compared to other marketing techniques Facebook marketing happens to be much more cost-effective and gives immediate results. To reap maximum benefit out of this approach you need to be supported by a professional Facebook Marketing Company. They can help you to design the most appropriate Facebook marketing plan for your organization.
Compare the democratic considerations
Facebook is a social media network that engages people of different age groups, ethnicity, and cultures. As a commercial organization that is trying to use Facebook to reach out to its target audience, you must outline the kind of people who are your target customers.
Though Facebook as a platform is used by people of all age groups it is much more popular with younger adults or teenagers. Hence if as a brand you are trying to target teenagers and the younger generation then using Facebook as your marketing vehicle can be highly effective.
Review competitor strategies
As a smaller business, it is always prudent to go through the strategies and the plans of your bigger competitors who are also using Facebook as their marketing medium. Try to see what other business houses in a similar Industry such as yours, but with a broader scale of business, are doing on a platform like Facebook.
Choose with care
Choose the social media marketing company with care when you plan to embark upon a Facebook marketing plan. Discuss your business ideas and the deliverables you want out of them. This is how a proper partnership can be formed between you as a company and your Facebook marketing partners.