8 Modern Web Design Styles That You Must Know
Date: 13-Apr-2020
As the online competition goes on to increase, competitors find it hard to attract and retain online users on their website. Today, the websites should be more than just visually appealing, true.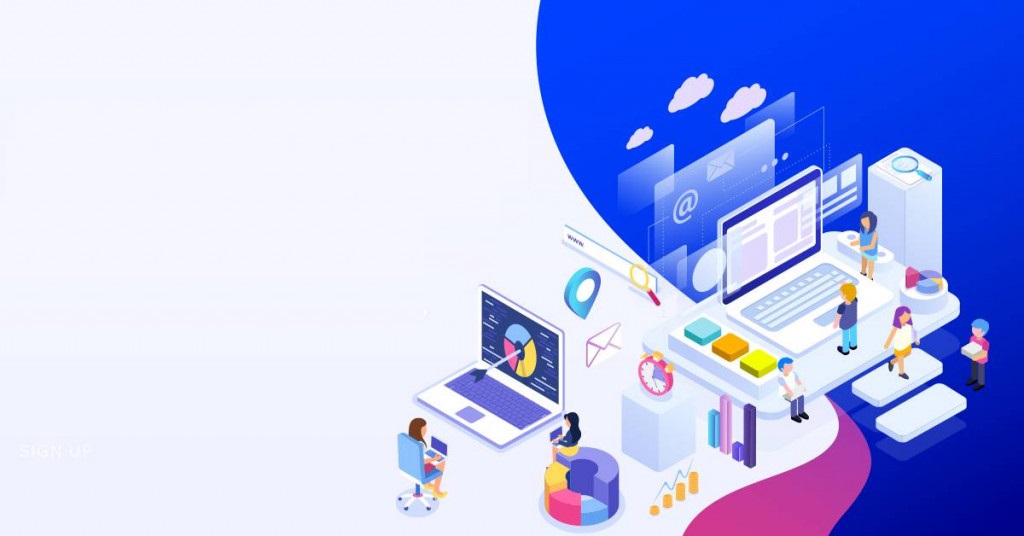 As the online competition goes on to increase, competitors find it hard to attract and retain online users on their website. Today, the websites should be more than just visually appealing, true. However, there is no denying that attractive graphical elements make the site more pleasing and authentic in the eyes of the users.
In this article, we will discuss the top eight web design trends that are taking center stage in web design.
Say no to pop-ups:
Remember when pop-ups used to be widely popular? It is no longer the trend because Google now punishes websites with access pop-ups on their screen, especially the ones that block most of the content on a webpage until you manually remove it by clicking on the "X" button.
Yes, you can have a pop-up in the beginning or end of a user's interaction with your site, but having too many pop-ups is frowned upon. This is because it not only messes with the user experience but also is considered as a negative SEO ranking factor.
Unconventional grid layouts:
Experiment with grid layouts that are not evenly spread out. These kinds of layouts will become more prominent in design aesthetics to present content uniquely. Unlike before, designers are free to try new design structures and layouts.
Even though strict grids keep the website structures, make browsing more accessible, and smoothens the responsive design. But there are few brands, especially in the retail and food industry, who are trying more unconventional grid structures, and it is working for them.
Use of serif fonts:
With designers preferring "really" flat designs, serif typefaces saw an exit. However, with flat designs experiencing an end of its run, the web design industry saw a comeback of these typefaces because by adding serifs font, several websites added personality and uniqueness to their otherwise modern and sleek design layout.
Limited animations:
Animation in websites is courtesy of CSS3 and jQuery. Many sites are using animations on their website. But lately, the designers have gone overboard in animating almost every element of the web design.
This year, I expect these animations and interactions to be integrated in a way that adds to the overall user experience without confusing them.
Gradient colors to web design:
Gradients in web designs are going beyond the gradual change in color. These are being used to add a visually rich appeal to the web design by changing colors on sharp lines. This makes the simple gradient colors of 2015 look more modern in 2020.
Diagonal sections over horizontal sections:
Yes, horizontal sections make sense. It eases the user experience. But, more recently, many designers have been experimenting with sharp diagonal line breaks, and it is working! By putting the horizontal break on edge, designers are adding visual interest to the site, differentiating from the many sites that still use the conventional horizontal crack.
Bright color schemes:
Unlike before, it seems that the color schemes that feel like they shouldn't work are somehow proving to be successful. This year, with designers taking up the experiment game, we expect to see more playing around with different color combinations and schemes that are bold, bright, and unconventional, combining colors that seem awful together but work wonders.
Storytelling!
Content marketers and publishers are looking for new ways to produce and deliver content that strikes an emotional chord in their audience. With storytelling content format proving to be successful in other mediums, it is anticipated to see storytelling integration with web design using animations, videos, and motion graphics to illustrate the story.
Final Words
In terms of web designs, creative designers are giving their all to outperform their competitors. In such a scenario, if your site has still not been redesigned and is still depending on the years' old web design, you will likely lose. Therefore, it is recommended you hire a professional Website Designing Company in Delhi India that offers new and updated Web Design Services in Delhi that are beneficial for attracting more online users to our online business.