Latest News
Launch of the website for UN Women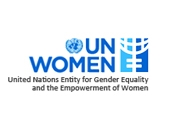 India Internet is delighted to declare you the launch of the new website for UN Women, which has developed a Regional Centre of Excellence (RCoE) on Gender Responsive Local Governance in South Asia. Luckily, you have access to watch LIVE web coverage for the launch of the website www.womenchangemakers.net from Jaipur. All you need to do is click the below mentioned URL..... http://www.ustream.tv/channel/rcoe
Visit:
http://www.womenchangemakers.net/
Release of the special issue of The Book Review on Delhi and website thebookreviewindia.org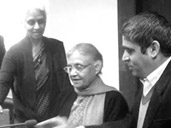 Mrs. Chandra Chari, Mrs. Uma Iyengar, founder Trustee, The Book Review Literary Trust and Mr. Alok, Director, India Internet with Shrimati Sheila Dikshit Honble Chief Minister of Delhi, Government of India, at the Delhi Secretariat, I.P. Estate on release of the special issue of "The Book Review on Delhi" and website thebookreviewindia.org
Visit:
http://www.thebookreviewindia.org/
Chinar website set in motion by India Internet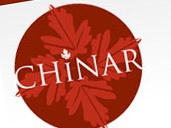 The website of CHINAR INC. was launched by India Internet. With this website the company aims to promote its vibrant range of handicraft products. India Internet has created webpages to streamline the business operations through user-friendly interface in order to enhance the company's online presence.
Visit:
http://www.chinarinc.com/
India internet re-launches Import Export Show with a new-look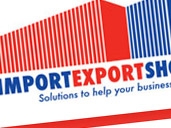 India Internet recently re-launched the website importexportshow.com.au with a fresh look which simply justify our tremendous work.The website has been re-designed with a new concept and layout depicting a simple clear website presence in its own domain. The aim of the website is to comply with the importers and exporters for their international business engagement & development.
Visit:
http://www.importexportshow.com.au/
Lens on news - An Indian news portal designed by India Internet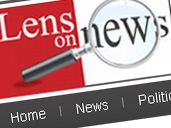 India Internet has designed the website for the upcoming new media venture Lens On News. As the name depicts, it is an online news provider where India Internet proves its web presence with its high-proven quality of website design and programming, thus giving the website a gateway to its users in the news world.
Visit:
http://www.lensonnews.com/
Direct Magazine Service website launched by India Internet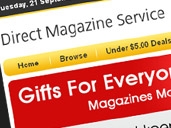 India Internet supports the world of magazines by designing the website for the Direct Magazine Service. The complete e-commerce tool which has been conceptulised and created by our team.The company opts for our services for exploring new marketing opportunities which will help strengthen its internet presence.
Visit:
http://www.directmagazineservice.com/
Pentagram Consulting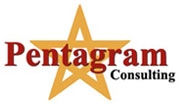 Pentagram consulting is one of India's upcoming HR Consulting company with a mission that is simple yet powerful - Creating winning teams.
Visit:
http://www.pentagramconsulting.com/
APD Promotions website redesigned!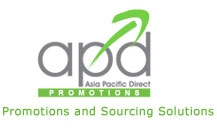 APD Promotions specialises in customized promotions. It's fastest growing Australian company having clients across the globe
Visit:
http://www.apdpromotions.com.au/
India Internet gives new look to the Website of Dr. Reckeweg & Co. (India)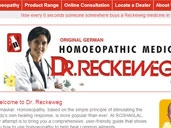 Dr. Reckeweg is premier Homoeopathy web portal. Around the turn of the last century, the medical practitioner Dr. Heinrich Reckeweg (1877-1944) established the "Eupha Laboratory" in pursuit of his vision of a natural medicine. His aim was the responsible production of effective, well-tolerated drugs. Today, the pharmaceutical company Dr. Reckeweg & Co. GmbH, Bensheim, Germany, is continuing this tradition. The website has been given a fresh new look. Database and application has been successfully migrated from ASP.net to PHP.
Visit:
http://www.reckeweg-india.com/
Latest News
Testimonials
We have been working with India Internet for the past 6 years and are extremely satisfied with their expertise in both servers and website development. They are there to support instantly . ...

Rajiv Ajmani, Director
Fundoodata

Our Clients