Home > News > India Internet News


Latest News
Sponsoring "Weekend Ventures Delhi 2013" to support innovative ideas!
Date :
12-Dec-2013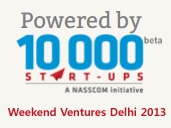 India Internet, a Delhi-NCR based web design and development company, is participating & sponsoring event "The 54hrs start-up launch event" between December 13-15, 2013 organized by Weekend Ventures at Times Center, FC-6, Sector 16A, Noida, India 201301.
The programme will bring together "idea owners" with a technological idea or start-up with execution teams and investors. We hope the innovative ideas coming from participants and our expertise in providing web solutions and developing web applications will make this event a success.
Visit:
http://delhi.weekendventures.org/home
We have launch the brand new website THE HOME OF THE TRAVELER.
Date :
21-Oct-2013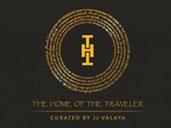 We are so pleased to launch the brand new website THE HOME of The TRAVELER for Mr. JJ Valaya and Mr. TJ Singh to showcase their carefully curated luxury that speaks of intrigue, beauty and untold tales. Each THT product will bring a character, a narrative and a piece of history to your home. Our professional team of web designers encompasses all the essential features in this online shopping portal so that visitors use the site with great comfort and ease. To know more about, THE HOME of The TRAVELER, visit the link http://thehomeofthetraveler.com.
Visit:
http://thehomeofthetraveler.com.
Launches a new look for Fudged catering
Date :
18-Oct-2013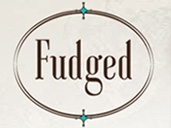 India Internet Proudly Announces that we are launching new website for Fudged, an online Catering Service provider who has a wide customer base in Delhi and NCR. They cater to various events including Birthdays, Weddings, Corporate Events and various Social Gatherings. The quality of their Catering is impeccable among their competitors as they make sure that each and every aspect of the food and decoration is perfectly executed. Besides providing Catering services they have a specialization in preparing superior quality cookies, Fudge items and cakes. To know more about their products you can visit their website at http://www.fudged.in
Visit:
http://www.fudged.in/
Launches a new website for Texas Ayurvedic!
Date :
17-Oct-2013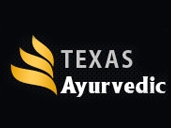 Today we are feeling proud to inform you that we have successfully completed the website design for one of our special client Texas Ayurvedic. The skillfully designed website is designed to support our young generation who want to enhance their beauty and personality with herbal and natural treatments. Texas Ayurvedic is a leading therapy center situated in the US in Texas. The company provides clinically approved wellness therapies, Facial therapies and detoxification therapies with which you can give a glowing look to your dull and spotty skin. Our professionals are constantly working on the site to make it more better and useful for you. We are inviting you to look at the site http://www.texasayurvedic.com/.
Visit:
http://www.texasayurvedic.com/
India Internet delightedly Launches an exclusive site for India Hotel, Nainital
Date :
19-Jun-2013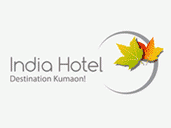 Today, we are glad to announce you that we have professionally completed the new website design for India Hotel, Nainital. The amazingly designed website is created to praise the comfortable & legendary accommodation of the Hotel. India Hotel has become one of the largest hotel chains in Nainital. Located at the prime location, the hotel provides the extraordinary experience of an unparalleled view of the Lake from any side of the hotel. This website is just the beginning of a much larger, integrated effort of our professional designers. We invite you to have a look at the site
Visit:
http://www.indiahotelnainital.com
Launches a new website for True Value Estates!
Date :
10-Jun-2013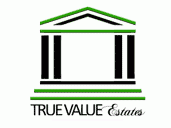 India Internet, a leading web design company, has put the finishing touches on one of the leading real estate's website, True Value Estates. Whether you are looking for a luxury residential space or you are looking to make a profit investment, True Value Estates is here to help you! This site provides the resources to make informed property decisions. With extensive housing & commercial space listings, the website offers a dynamic search experience to the users. For more details, you can take a look at the site
Visit:
http://www.truevalueestates.com/
Proudly announces the new website launch for Doc Booking
Date :
21-May-2013
To make quick referrals to experienced doctors, Doc Booking provides a free online secure platform to online users all across the UK. This online platform assists people to take care of their health, make more informed decisions about health and find the very best doctors. With the outset of technology, Doc Booking allows patients to look for their closest suggested specialist doctor, and straightaway book an appointment online.
Being a web design & development company, we feel proud to launch a website like Doc Booking that provides free health services to the society. To know more about the site,
Visit:
http://www.docbookings.co.uk/
Launches a new look for Sukhdev's Catering
Date :
17-May-2013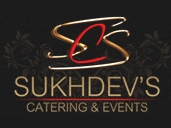 India Internet is excited to announce the launch a new look for Sukhdev's Catering, which gives users a quicker, simpler and more interactive experience. Established in the year 1980, Sukhdev's Foods Ltd. is one of the successful & certified caterers in London, United Kingdom. The company's target is to please the clients with a broad range of dishes, with paramount standards and particularly "personalized menus" for all events. For more details,
Visit:
http://www.sukhdevsfood.com/
Launch of the website for UN Women
Date :
04-Oct-2012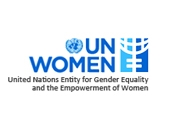 India Internet is delighted to declare you the launch of the new website for UN Women, which has developed a Regional Centre of Excellence (RCoE) on Gender Responsive Local Governance in South Asia. Luckily, you have access to watch LIVE web coverage for the launch of the website www.womenchangemakers.net from Jaipur. All you need to do is click the below mentioned URL.....
http://www.ustream.tv/channel/rcoe
Visit:
http://www.womenchangemakers.net/
Release of the special issue of The Book Review on Delhi and website thebookreviewindia.org
Date :
23-Jan-2012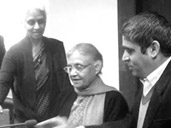 Mrs. Chandra Chari, Mrs. Uma Iyengar, founder Trustee, The Book Review Literary Trust and Mr. Alok, Director, India Internet with Shrimati Sheila Dikshit Honble Chief Minister of Delhi, Government of India, at the Delhi Secretariat, I.P. Estate on release of the special issue of "The Book Review on Delhi" and website thebookreviewindia.org
Visit:
http://www.thebookreviewindia.org/
Chinar website set in motion by India Internet
Date :
19-May-2011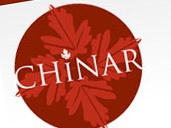 The website of CHINAR INC. was launched by India Internet. With this website the company aims to promote its vibrant range of handicraft products. India Internet has created webpages to streamline the business operations through user-friendly interface in order to enhance the company's online presence.
Visit:
http://www.chinarinc.com/
India internet re-launches Import Export Show with a new-look
Date :
26-Apr-2011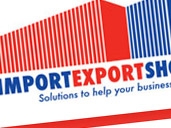 India Internet recently re-launched the website importexportshow.com.au with a fresh look which simply justify our tremendous work.The website has been re-designed with a new concept and layout depicting a simple clear website presence in its own domain. The aim of the website is to comply with the importers and exporters for their international business engagement & development.
Visit:
http://www.importexportshow.com.au/
Lens on news - An Indian news portal designed by India Internet
Date :
25-Mar-2011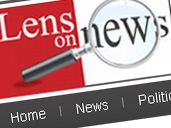 India Internet has designed the website for the upcoming new media venture Lens On News. As the name depicts, it is an online news provider where India Internet proves its web presence with its high-proven quality of website design and programming, thus giving the website a gateway to its users in the news world.
Visit:
http://www.lensonnews.com/
Direct Magazine Service website launched by India Internet
Date :
05-Mar-2011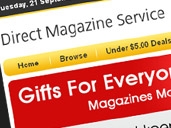 India Internet supports the world of magazines by designing the website for the Direct Magazine Service. The complete e-commerce tool which has been conceptulised and created by our team.The company opts for our services for exploring new marketing opportunities which will help strengthen its internet presence.
Visit:
http://www.directmagazineservice.com/
Pentagram Consulting
Date :
21-Oct-2010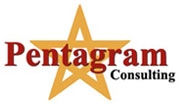 Pentagram consulting is one of India's upcoming HR Consulting company with a mission that is simple yet powerful - Creating winning teams.
Visit:
http://www.pentagramconsulting.com/
APD Promotions website redesigned!
Date :
21-Oct-2010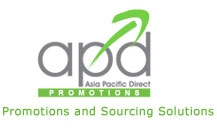 APD Promotions specialises in customized promotions. It's fastest growing Australian company having clients across the globe
Visit:
http://www.apdpromotions.com.au/
India Internet gives new look to the Website of Dr. Reckeweg & Co. (India)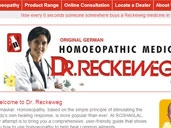 Dr. Reckeweg is premier Homoeopathy web portal. Around the turn of the last century, the medical practitioner Dr. Heinrich Reckeweg (1877-1944) established the "Eupha Laboratory" in pursuit of his vision of a natural medicine. His aim was the responsible production of effective, well-tolerated drugs.
Today, the pharmaceutical company Dr. Reckeweg & Co. GmbH, Bensheim, Germany, is continuing this tradition.
The website has been given a fresh new look. Database and application has been successfully migrated from ASP.net to PHP.
Visit:
http://www.reckeweg-india.com/
Latest News
Testimonials
We have been working with India Internet for the past 6 years and are extremely satisfied with their expertise in both servers and website development. They are there to support instantly . ...

Rajiv Ajmani, Director
Fundoodata

Our Clients